23 August 2022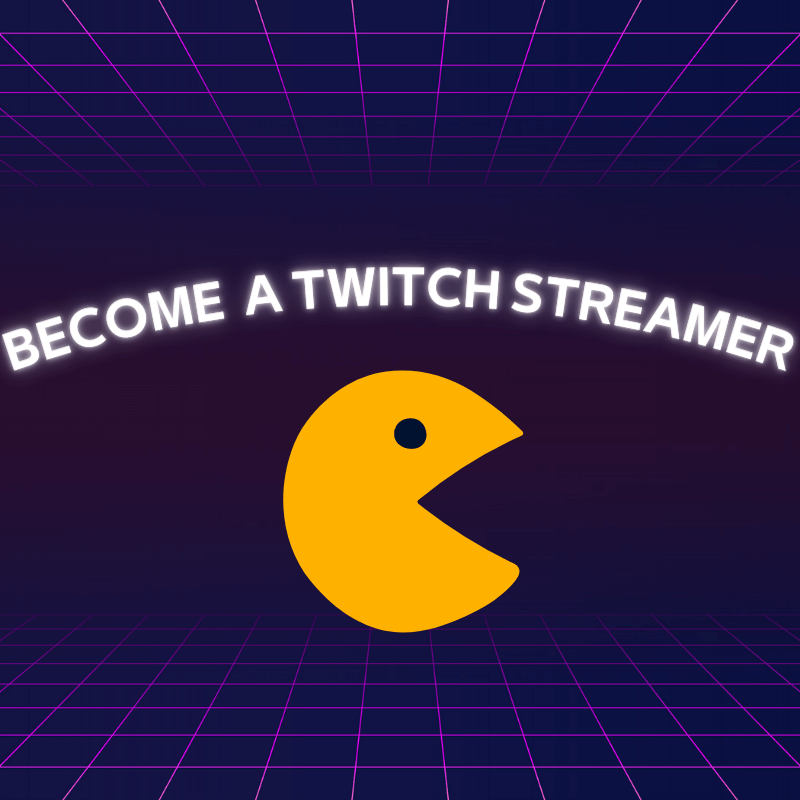 Twitch Monetization – How To Make Money With Twitch Streaming?
It is very difficult to earn money by just streaming on Twitch. In order to earn money, you first need to regularly stream and create an audience.
How to Make Money on Twitch with 10 Different Methods
Twitch, which has turned into the largest broadcasting platform in the world, has led to the opening of live broadcast panels in other applications as publishers reach a large audience and earn significant money.
With the influence of Twitch, Instagram, Tiktok, Youtube, Facebook had to take steps in live broadcasting. The most successful was Facebook, which paid high transfer fees to publishers.
Alright;
How to earn money from Twitch?
Which publications are popular?
What should I pay attention to when broadcasting?
How will I earn money?
We earn money, how do I withdraw it?
Let's explore...

Twitch Partnership
A Twitch partnership is when the platform gives you specific tasks and then signs with you when you perform them. Then the "Subscription" button becomes active.
After passing the first stage, the participation agreement is signed. After signing this agreement, certain documents are submitted for identity verification. Twitch then confirms this in about 1 week. If Twitch doesn't approve, it'll let you know what's missing.
The one we mentioned above is the type of partnership that everyone can easily access. After that, if you can pass certain thresholds, a higher level partnership contract is made. This type of partnership includes some obligations.
From this point on, instead of broadcasting as you wish, you need to do things like an employee of Twitch. Some examples of these are;
Broadcasting for a certain period of time each month
Perform tasks in the special mission tab for you and earn extra income
Doing Twitch's contracted work
Twitch Partnership key points;
Payment threshold
If the threshold is not exceeded, the amount is transferred to the next month
Payment is made on the 15th of each month
Payment can be held on hold
Receive payments at your local bank in your country in the form of up-to-date foreign currency
Payment information must be entered in English character
Partner videos are stored for 60 days (normal account 14 days)
Priority assistance support
15 minutes broadcast delay right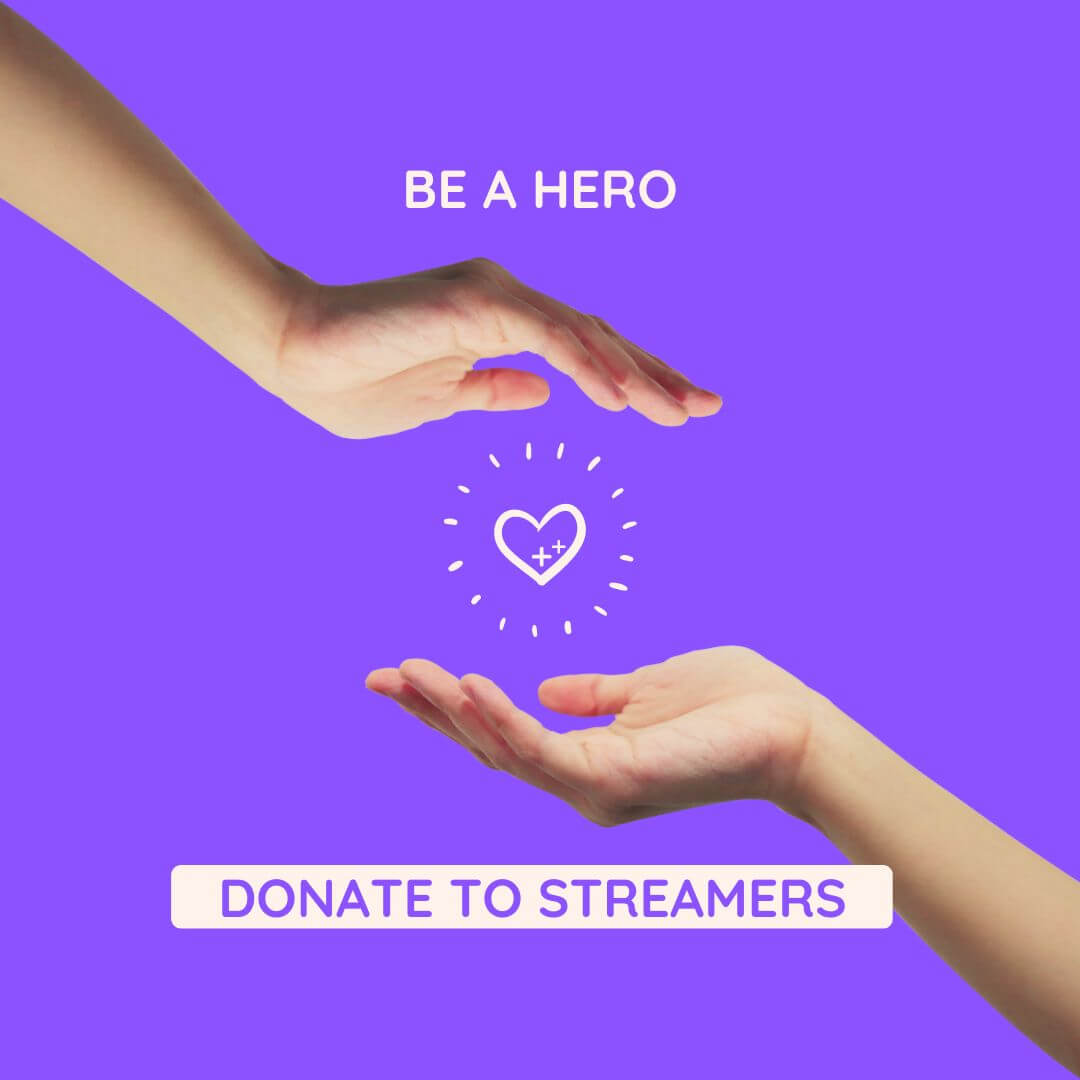 You can earn money from Twitch without a partnership in the following ways;
Donations
One way to make money for Twitch streamers is to get donations. Donations can be received on Twitch or other sites. You can direct donations to your account through many domestic and foreign channels.
Domestic and foreign sites that can be donated are as follows;
Foreign sites;
PeachPay
PayPal
StreamLabs (system for adding donation to your broadcast screen)
Donorbox (system for adding donation part to your broadcast screen)
Brand sponsorships
One of the biggest sources of income for people who want to make money from Twitch is sponsorships. After reaching a certain audience, companies reach out to publishers and offer various deals.
With these agreements, companies promote their products in various ways. Companies reach publishers directly or through agencies. If you have a cooperation with the agency, your chance to be recommended to companies increases, but they have a serious income through you.
Working by signing up with an agency has significant advantages in terms of building a network. Many Twitch streamers also prefer to move forward by signing up with agencies.
Product Sales
It's also common for Twitch streamers to create their own brands and sell products. Publishers who exceed a certain audience also market the products they produce in their publications. Twitch does not prohibit its streamers from doing this type of work.
If you reach a good fan base, you can sell products that have your own logo or that you have directly produced, from accessories to clothing, from mugs to computer equipment.
You can sell products through your own website or online shopping sites. You can get your site or designs done by others through sites like Fiverr and take quick action.
As an example of publishers selling their own products, a Brazilian publisher called BrTT earned a significant income with its brand "Rexpetia", which he founded on clothing and accessories, and still continues to sell.
Subscriptions
The most basic part of making money on Twitch is subscriptions. We can think of subscriptions as fixed income. On the 15th of each month (there may be a delay in cases of holiday, etc.), it is paid like a salary.
Subscriptions to your channel are fully chargeable. This is not the same as following. You can follow a publisher for free, but there is a fee to subscribe to them.
Twitch charges a portion of these subscription fees as a commission. In the case of donations, there is no such commission deduction, except for small transaction fees. Only the donor sees this, and the publishers receive the full donation.
Twitch sets the limits for subscribing on Twitch. Subscription prices may vary regionally.
For example, a publisher broadcasting from the US costs $4.99 for a subscription.
Game Sales
Twitch sometimes makes deals with games. If you're in the Twitch partner class, they'll give you tasks to play these games.
While playing the games, there is a button for viewers to purchase the game online. You will earn income from the sales made through this click.
For these sales, we recommend you to play the games you love. Because it is very difficult to play a game you do not like with pleasure and make it sell. It is important not to appear uncomfortable in front of the audience.
Ad Impression Revenue
Many publishers have ad impressions for a while before they start broadcasting.
The ads given in the Twitch broadcast are the ads that look the least like ads and earn the most. The reason is that the broadcast remains open for a long time, so the publisher has to stop broadcasting from time to time. These natural breaks are also evaluated by publishers with ads.
You have a chance to earn an income in the range of $0.002 – $0.01 per view in ads. The scale in ad revenue may vary based on viewer geographic location, number of concurrent viewers, gender, and age.
While ads aren't the highest-paying place on Twitch, revenue becomes visible as the audience grows.
How to Build an Audience on Twitch – Tips for Succeeding as a Twitch Streamer
Find Content You Can Do Best
It is very important for you to stand out among large crowds. You need to choose the content that best reflects you and where you can be successful.
You may want to find a good area that is growing in popularity every day or do good work in a popular area. For this reason, after stick around Twitch, you can see the area where you can express yourself best. A good start is important.
Learn Your Game and Play in Multiple Genres
If you want to make money from Twitch, a live streaming server, we recommend that you know that game very well before you start broadcasting.
This shows that your audience can learn something from you.
A publisher that starts with acting broadcasts should not play a single game. When you reach the Twitch partner level, the system will ask you to play other games, but it will be an important advantage for you to already do this. This will get you to many audiences.
Is It Good to Play Games That Don't Have Much Competition?
Playing games that don't have a lot of competition on the live stream can turn being a pioneer in those games into something that makes you stand out. It will be a good content to play games that are curious but have few players.
But does just playing non-competitive games make you stand out? No, it doesn't. The reason is that although the players are more, the broadcasts of the games that are not played by large masses are not watched enough.
Playing games that no one is curious about is like gambling. In our opinion, you should save this work until after you have created a certain audience. If your audience sits down and your conversation and your character are loved, you will now be watched what you play.
Speak During the Stream
If you ask what the most important thing you need to do to make money from Twitch, talk during live stream.
Even if you're the best player in the world, if your conversation is boring, it's hard to hold on to Twitch. If you are inadequate in this regard, we recommend that you try to improve yourself, otherwise it will be difficult to go beyond a player video with music thrown behind it.
This is basically a chat platform. Predominantly fun and reel characters are loved. If you think that predominantly asocial people will be watching you on the screen for hours, you may realize how important the conversation is.
Ask Your Friends to Watch Your First Streams
It's really hard to stand out at first. But setting out with a quick acceleration will keep you cool off from Twitch. This is a place where important money is earned. You need to do this to get a slice of the pie here.
As soon as you start to open a broadcast, you need an audience that follows you and subscribes if possible, and comes to watch you as soon as the broadcast starts. If you start talking to about 20 people, it would be nice if they were active and commented, but it would be better if we made this 50 for a perfect start.
Find the Best Hours to Stream
Twitch is a 24-hour active platform. However, the hours when both you and the target audience will be most active will increase the speed of voter prominence. How do you know that?
Identify the hours of the day when you feel most alive
Join broadcasts that consume the type of content you'll produce and discover your peak hours
Stream Every Day
Broadcasting every day is a very key thing. Viewers are much more connected when they know they'll be there at a certain time each day. You start to be a kind of part of the daily flow. Sometimes they even come to say let me look at it for 5 minutes, even if it doesn't stay long.
Is it a must? Not. Is it effective? 100%.
Write Interesting Headlines
When the titles come to the fore, you will be your most effective weapon. Live streaming viewers PAY ATTENTION to headlines!
If you can't find titles that will market your content well, you should do some field research first. The kind of headlines that many people will say "oh what's going on here" are definitely of interest.
When the bone masses watch live broadcasts, they look at what other broadcasts are available for pleasure. In the meantime, when they see something very interesting, they do not hesitate to click and try their luck. You should definitely use it. You should pay attention to this both here and in your uploads to Youtube.
Contact Other Publishers
This part is a topic that can make a lot of leaps in terms of making money from Twitch. If possible, you can contact Twitch broadcasts and make joint broadcasts, or you can be involved in broadcasts for a short time as a speaker.
A viewer who watches a favorite broadcaster can quickly switch to watching you too.
People with large audiences sometimes connect new publishers to their posts for chat purposes. If you can gather attention while addressing a large audience at that time, you can get a quick return to your channel. It is not too difficult to get this chance, but you need to make good use of it. It doesn't always come to your feet.
What Content Does More Work on Twitch
Each platform has a popular use. For Twitch, too, some areas are gathering more audience than others. If you want to make money on Twitch, these are the areas where you can rise in a faster way.
Games: Twitch is well-known with this because it was published for game streaming when it was first founded. Monetization is most possible in this section. Especially 15 of the 20 most popular people broadcasting globally are interested in players and chat. Others started with acting and moved on to another field.
Chat: You can chat about any topic that comes to your mind, about a specific topic or when you are doing something completely different. If you are someone who can make you listen to yourself and if you often say this around you, you can continue from here.
Art: When we say art, you can produce content on any subject you can think of. Cooking, drawing, singing, drawing technical or making music can be anything. You can do anything in this area that you believe you do well.
Adult Content: This section is predominantly made by female publishers. If you have physical beauty and a fluid conversation, you can move forward very quickly on Twitch. One of the most watched Twitch broadcast types globally is adult content. They're way ahead of making money.
Frequently Asked Questions for Twitch
Building a Twitch Partnership
There are two types as ways to make money on Twitch. The first one is partnership. When certain simple limits are exceeded, the subscribe button becomes active and the donations and the winnings increase. Then comes the main partnership part. This is the hardest part. A limited number of publishers get to this stage. Here, you become a partner with Twitch. The criteria are as follows;
5000 subscribers
Extra missions
Once you've done that, you'll sort of become an employee of Twitch. There are obligations you have to do and you don't have to.
How to Broadcast Twitch?
Twitch is basically a live streaming platform. But it has dynamics that make it special and developed in itself. The main things you should pay attention to when broadcasting on Twitch are;
Determine the broadcast stream
Designing profiles
Camera design
Microphone system
Broadcast quality
Sufficient information about your area
A good internet infrastructure (frozen broadcasts are not watched
Create a broadcast style
Twitch Broadcast – OBS Usage
OBS is a separate program from Twitch. You introduce the joy that the program you are going to broadcast gives you to OBS. Then you can start broadcasting.
After downloading the program from OBS's own site, you install it on your computer. After installing, you organize your screen according to the event where the broadcast will be made. This program shows viewers how it will look during the broadcast.
The tools, screen transitions, effects and many more features you will use during the broadcast allow you to choose before the broadcast and then make a more professional broadcast.
OBS is a completely free program. OBS does not require high system requirement. In OBS, you can adjust your system from how to use it, what power to weight.
Another feature of OBS is to take screen recording for broadcasts that will be shared on Youtube. If you have a well-rounded broadcast revenue goal, this feature will do quite well.