14 November 2023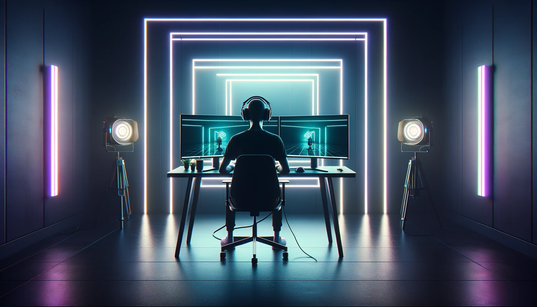 Dashboard for Twitch Category is at Your Service!
Twitch streaming success isn't just about content quality; using the right tools plays a significant role too. This is where dashboard.botviewer.com comes in, offering Twitch streamers a customized experience that enhances viewer engagement and stream quality. But what exactly is Dashboard packages, and why is it so crucial for streamers?
Dashboard is a tool specifically designed for the needs of Twitch streamers. The platform offers various features that enable users to make their streams more effective and interactive. Customizable viewer and chat bot packages give streamers the freedom to shape their broadcasts according to their preferences. Whether you want to create a calmer streaming atmosphere or attract a large audience, dashboard packages provides you with that flexibility.
The platform also stands out with its user-friendly interface. Streamers can easily register and start managing their packages immediately. Payment options include a variety of alternatives such as credit cards, PayPal, and cryptocurrencies, allowing every user to choose the method that suits them best.
In short, our dashboard packages offers Twitch streamers the flexibility, control, and ease of use they need, giving them an edge over their competitors. The primary goal of the platform is to enhance streamers' broadcast quality while maximizing viewer interaction. Every action taken on the Dashboard is tailored to fit the user's streaming strategy and goals. This way, each streamer can unleash their maximum potential in their unique Twitch journey.
Dashboard.botviewer.com is not just a tool, but also a companion in streamers' Twitch adventures. By using this platform, streamers can increase their viewer count and make their streams more interactive and enjoyable. Ultimately, Dashboard.botviewer.com is a powerful and effective tool that contributes to the growth and development of Twitch streamers.
---
Easy Registration Guide: How to Sign Up for Dashboard
You can register on our site with just your name (you can stay anonymous if you prefer) and an email, taking the first step towards a customizable Twitch viewer bot experience.
Customizable Packages: The Flexibility of Dashboard Do you ever find yourself needing fewer viewers than your package amount? For example, did you start a late-night stream when not all your audience is active, and having 100 viewers join all at once doesn't seem logical? That's where the flexibility of Dashboard packages comes in! You can activate a number of viewers anywhere between 1 and your package amount. The lower limit is 1, and the upper limit is your package amount!
Chat Bot Features: Liven Up Your Streams Is your audience quiet while you game, or does your chat stay calm during a 'just chatting' session? With Dashboard packages, you can bring life to your chat! Go to the bot control panel, create a draft from texts relevant to your channel, and start it according to the category of your stream. Or, if you want to increase the chat activity, you can create a chat template consisting solely of emotes.
Payment Options: Cryptocurrency, Credit Card, and PayPal We offer various payment methods for our customers worldwide. Choose whichever is most convenient for you and start your Twitch growth journey quickly. For detailed information on paying with PayPal, don't forget to message our live support.
FAQ: Frequently Asked Questions and Answers
Will my package automatically renew every month if I purchase it?
No! Our packages are one-time purchases and will not renew unless you buy a new package.
How can I trust you?
We have been serving in this industry for a long time. You can ask for our CoinPayments trade profile link through live support. Check our TrustPilot profile, or easiest, request a free 15-minute 20 viewer trial package to understand how our service works.
Do the statistics work?
Our site features 3 categories for Twitch viewers. Read the package descriptions carefully to choose the best one for you. While the Twitch Premium category includes features like VOD Views and Raids, the Normal Twitch and Dashboard packages do not. For more details, read the package descriptions or send your questions to live support.
Can you send viewers without a viewer list?
Yes, it's possible! In our Dashboard packages, you just need to deactivate the Chat List feature.
Now go to the dashboard, create a membership and say hello to a customizable Twitch viewer bot experience!