17 August 2022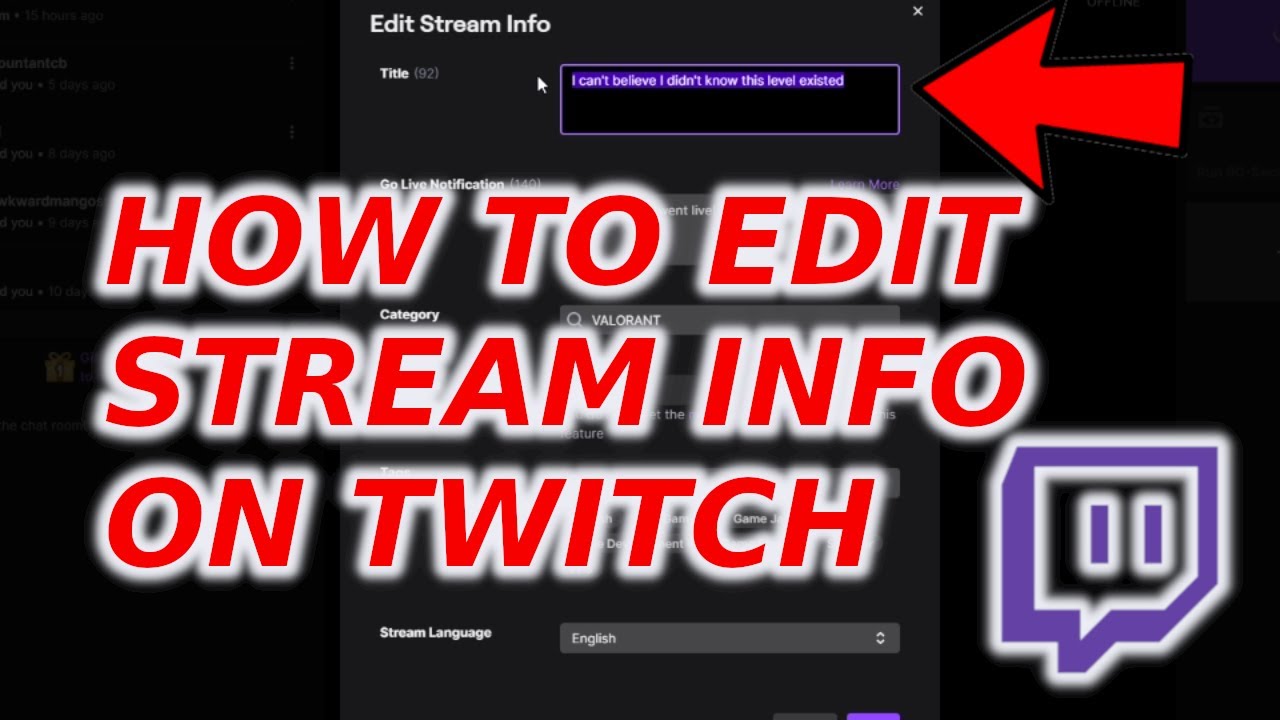 The easiest way to attract new viewers to your Twitch stream is with a catchy stream title. A headline that describes your channel in a special way may be of interest to those who browse the channels.
Keep reading to learn how to update your post title and also how to create a catchy title.
How to Change Stream Title in Twitch as a Mod on Desktop & Laptop
As a mod, you can change your Twitch stream title using the Twitch app, Nightbot, or Streamlabs.
To change the title on Twitch using Desktop & Laptop, follow these steps:
Sign in to your Twitch account.

Select the sword icon on the stream page in the lower left corner of the Mod View chat.

3. Click the pencil icon next to the game title on the next screen.
Edit Stream Info. The broadcast option box will be displayed.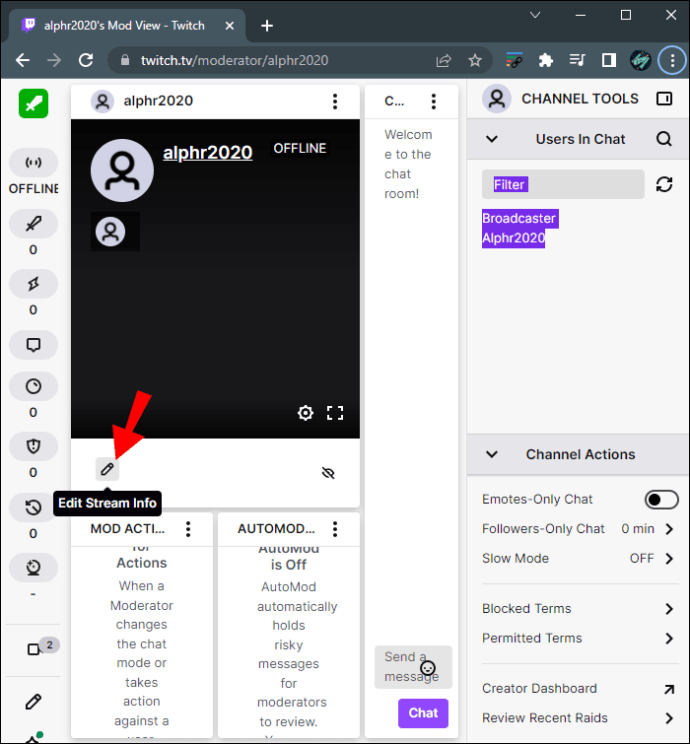 Enter your new post title, then click Done to save the changes.